Indeed, Do Yes "Yes to the Dress"…But Also Say "I Do" to the Do:
As a blushing, anxiety-riddled bride-to-be, you've got your work cut out for you. From the flowers and photographers to the entertainers and limo company, to say nothing of the stresses involved with getting your bridesmaids in sync for dress selections, your wedding requires quite the effort. As you mentally work through your to-do list, checking tasks off as you complete them, it's natural to stop and ask yourself…am I sure everything's been handled? You've made last-minute fittings to that wondrously gorgeous, form-fitting dress – which is going to make you feel like quite the sexy princess on your big day, what with the accompanying rhinestone-encrusted heels, lacy thigh-highs and beautifully sheer veil – and have even secured an appointment with a professional makeup artist so you guarantee to turn more than a few heads as you walk down the aisle…but is there anything you've forgotten?
In the chaos that often surrounds planning a wedding, brides all too often overlook one of the most important elements of their appearance: their hair. From sexy up-dos to whimsical pull-backs, a bride's hair can make or break the entire visual package she's going for. If you're planning a wedding in the Woodland Hills area, we have gathered a selection of salons guaranteed to take your breath away in the hair department…and guaranteed to make even your beloved groom do more than a double-take.
Here are some of the best shops doing wedding hair in Woodland Hills:
Butterfly Loft Salon and Spa is run by David Thurston and Alexis Thurston, who took a second-floor commercial space vacant for several years in Encino on Ventura Boulevard and transformed it into an upscale salon resembling an urban loft. Butterfly has since been featured in leading salon publications including Allure Magazine, Launchpad, Modern Salon, American Salon and California Stylist Magazine, and was voted "Best Salon in the Valley" by Ventura Blvd. Magazine – but it's the experience David and Alexis bring to this chic, high-energy venture that truly allows Butterfly Loft Salon and Spa to stand apart in L.A.'s hotly competitive hair circuit. The hip, trendy duo offer premium hair (including wedding up-dos), makeup, nail and skin care services.
Bigoudi International Salon is a full-service salon specializing in all color services, treatment services and specialty services, boasting a highly-talented roster of hairdressers, nail technicians and estheticians who deliver inspired work in a relaxing, friendly and warm environment. Established in 1994, Bigoudi Woodland Hills is the brainchild of Makoto Akita, CEO of Bigoudi in Japan, who came to Los Angeles to attend a Sebastian International seminar, the result of which was a budding business that's been serving some of the most demanding clientele in L.A. for 14 years and running. This salon blends the best of West and East beauty cultures, keeping a strong connection to its salons in Japan and making for an excellent fit with the L.A. community because of the Japanese culture of open-mindedness.
Trendy Yusufi: Makeup and Hair is wholly dedicated to the blushing bride-to be, offering a unique Once-in-a-Lifetime Bridal Package that's designed for the bride who wants the best of the best – without the stress on their ever-important wedding day. The package specifically benefits brides with medium-to-large bridal parties and who have limited time to get ready on the big day, as Trendy Yusufi offers multiple hair and makeup artists to provide assistance. Included in the Once-in-a-Lifetime Package are a complete bridal hair and makeup trial, bridal makeup (traditional or airbrush-applied), bridal hair (up-do, down-do, half-do, extension placement, hair stuffers, veil placement and accessory placement), bridal wardrobe assistance, bridesmaids/Maid of Honor makeup and hair, mother of bride/groom makeup and hair, flower girl makeup and hair, false lashes and touch-up kit. The studio also offers an Indian Shaadi Bridal Package for the Indian bride who wants to look flawless on the most important day of her life.
Simbiotica Hair House is a full-service salon featuring hair, nails, massage, skin care, waxing, makeup, Brazilian blowouts, hair extension, eyelash extensions and more. The shop's waxing specialist and makeup artist is available for weddings and special events, guaranteeing to make you look fetchingly head-turning for everything from date night to your magical walk down the aisle. Established in 1974 as a family-owned business, Simbiotica continues this tradition in 2016, its owners' goal to keep clients looking and feeling amazing on the inside and out, especially for big occasions like weddings.
Jana & Co Makeup and Hair Design ensure that all bridal parties and families receive the pampered experience when it comes to weddings, with its team of hair and makeup artists available to come to your location to provide the very best of applications. Serving the industry for over two decades in the Southern California area, Jana & Co knows how to pamper and help the excited bride-to-be relax on her special day. Long-lasting waterproof products are used by Jana's techs so your makeup stays looking beautiful and stunning all day long (and as you grind your stilettos off into the evening), while expert hairstylists make the most of racy up-dos, soft curls or "era" styles that will have you looking like the quite the radiant, beautiful bride.
Soreya Hair & Makeup Artist is the brainchild of Soreya Y., a licensed cosmetologist and certified makeup artist extraordinaire, offering on-location hair and makeup services and specializing in weddings. As a stylist at Le Jolie Salon in Studio City, Soreya has learned a thing or two about what makes a bride stunning and glamorous, and she applies these techniques to a myriad of offerings including temptu airbrush makeup, up-do hairstyling, clip-in hair extensions, extension installation, Brazilian blowouts and Keratin treatments. Looking for the royal treatment with regard to wedding hair in Woodland Hills? You'll feel like a celebrity after an appointment at Soreya's salon.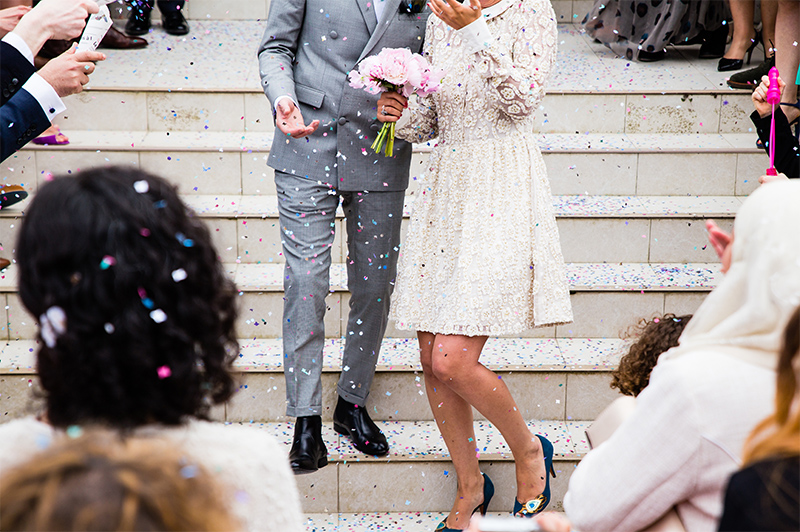 Before you fasten those naughty garters to the tops of your white nylons, slip on that gorgeous dress and step into those pretty rhinestone stilettos, don't forget to attend to your hair…we promise, it's one of the most important pieces of your wedding day ensemble. For salons and studios practicing the best wedding hair in Woodland Hills, you can't go wrong with the locations showcased in this roundup.