If you haven't heard about Etsy yet, it's a mecca for lovingly handcrafted housewares, unique vintage pieces, under-the-radar jewelry designers and affordable makeup and natural skin care products…or, to be more succinct, it's an online buyer and seller community similar to eBay, with the exception being that it focuses on handcrafted or vintage goods. As great as that may sound, herein lies the challenge: With now over 1.5 million shops out there in the Etsy-sphere, separating the masses from the masters can be a bit overwhelming.
But have no fear – Woodland Hills Magazine is here to do the canvassing work for you, and our diligent online shopping experts have culled the five best local sellers offering items that would make fantastic gifts. Continue below for the best Woodland Hills Etsy shops in fashion, beauty, home and more…you'll wonder how you ever dressed, primped and decorated without them.
---
FifteenDegree offers creative furniture products in Woodland Hills, including such unique pieces as wooden geometric shapes wall décor, balcony rail planter boxes, modern leaning three-shelf bookcases, walnut side tables, watch display stands, mid-century reclaimed wood benches, wooden coffee tables, Murphy table desks, modern decorative wooden ladders, handmade modern stool wood end tables, round wood wall shelf décor and bathroom sink caddies.
---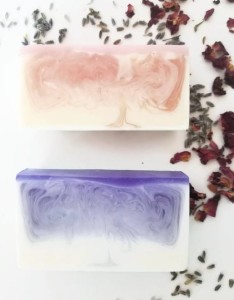 Ash and Olive Soap offers whimsical luxurious bath time treats that make you feel amazing and which are sure to put a smile on your face. Whether you're looking for something to invigorate a morning routine or relax after a hard day at the office, Ash and Olive Soap always keeps its customers in mind as the shop creates beautiful designs that not only look beautiful to the eye, but are filled with premium high-quality ingredients.
---
Frame a Memory sells unique handmade magnetic frames that make the perfect home to display your photos, while also making great thoughtful gifts for all the special people in our lives. Business owner Linda Bailey backs her frames with premium magnetics and then covers them with beautiful paper, going on to embellish the magnets to match. They come with an attached ribbon for hanging and an easel back for free-standing, making it possible to display pictures wherever you desire. Frame a Memory boasts over 100 different themes – from family, sports and travel to showers, weddings, pets and more – and the business can personalize, customize and create larger collage frames for an additional fee.
---
Life is a Gift Shop offers gifts to enhance one's spiritual journey and self-discovery, and is lorded over by owner Stephanie Jourdan, astrologer and author of The Complete Idiot's Guide to the Astrology Dictionary, in addition to being a lecturer, teacher, archetypal therapist, tarot reader, hypnotherapist and "crystal communicator." Jourdan started Life is a Gift Shop in 2000, the goal of which was to offer natural crystals, gemstone beads and jewelry from mines and artisans who did not employ child labor or otherwise treat, color-stabilize or radiate the crystals. Today's unique shop has added international handmade items from free trade stores such as authentic Ojime and Netsuke beads.
---
Eric Griffin Art sells custom beer glasses and original vinyl decals, including the ever-popular "New England Patriots: They Hate Us 'Cause They Ain't Us" decals and Jameson shot glasses, custom wine/liquor glasses and 12-ounce Stone Brewing glasses.

By now, most of us are familiar with the concept of the "flea market" – rows of vendors touting artisanal goods, vintage items and homemade crafts in a market-esque setting that's usually cute and quaint. Etsy has managed to adapt this concept for the modern age, building a peer-to-peer ecommerce website worth $195.6 billion since its launch in 2005, with over 54 million registered members. When it comes to Etsy retailers operating in or around Woodland Hills, the aforementioned businesses have no equal.